Apply and apply. You will find an opportunity sooner or later.
I've met many people from a developer community who gave me inspiration and tips about where to start searching. I was decided to apply for an internship at Google, contact AIESEC and StarLift.
I've also reviewed and updated my website and asked my friends for a LinkedIn reference. My search for an internship has started at the end of November 2018.
---
Google and Microsoft
The least real option was a good start. Google offers internships for students and a possibility to try to work for Google or Facebook would be like a dream. However, these companies have a lot of candidates and selecting process is more strict. I didn't expect anything but I wanted to try to apply. Now in retrospective, I think I should try to look for Facebook opportunities but I was mainly focused on Google in those days because I'm interested in Google technologies thanks to GDG. Sending an application had a small delay because I had some community and university projects at the end of the year. I've sent 3 applications in the end.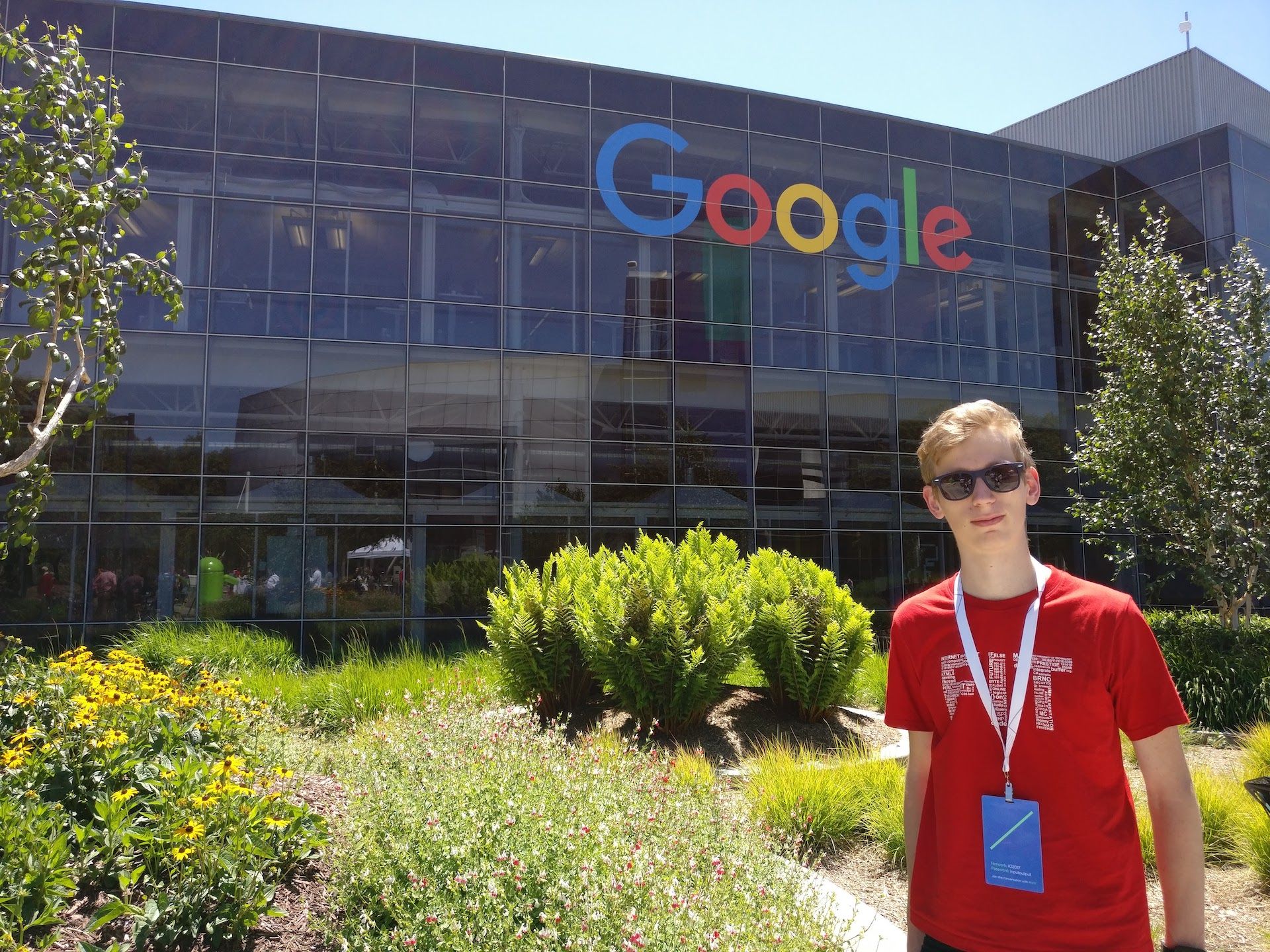 A few days ago I was surprised. I have a special email address at my website which is for questions, job offers, etc. In the case of job offers, I'm trying to ask for a special subject and not so many recruiters comply with this request. I was really surprised about one job offer in my inbox with the subject "JOB OFFER: Microsoft graduate opportunities" because I'm not using many Microsoft technologies. Last but not least, Microsoft complied with the request.
I had the first round of interviews and I've got an email after this interview that unfortunately, I didn't pass to the second round. The interview lasted 30 minutes. There were parts such us describing a recursion to a 6-year-old child, the biggest problem in teamwork and my contribution to the problem solution and also there was a puzzle. I didn't understand the meaning of one question and it is a nice example of a strict line of each interview. A recruiter asked me about the biggest project in terms of lines of codes. I thought about it a little and then I answered with one project. However, there was an additional question for the lines of code number of that project and my percentage. I didn't know the answer. I'm not good at estimates almost in every subject e.g. population. I also didn't want to answer with the wrong number so I tried to explain that lines of code number is not a good developer metric in terms of quality, etc. but we didn't move until I answered with some two numbers.
I was glad for the interview. It was the first interview after some time and also in English so the interview was for me more like a preparation for a more important interview. I was a little bit disappointed about the feedback from the interview. In other words, there was no feedback. What about Google? I received only one human-written response but a result was same as other applications: Unfortunately, I didn't get a chance to have an interview.
StarLift and Selected Companies
I've remembered one 3 years old podcast episode with Lenka Kučerová. Lenka presented StarLift organization which is helping young people to find a job in Silicon Valley. Besides, my friend Michal Šimon was also connected with StarLift. They had an outdated website so I wanted to write an email with a question about their activity. However, they updated the website before the email writing so I filled in their form and also I recorded a small video…
I've never received an answer from StarLift. Maybe I would try to contact them in another way but I changed a little my opinion about Silicon Valley in those days and there was a contact with one company directly. Now, it does not make sense to write some details but I was interested in this company because the company has an office in London and they have a very interesting field of subject for me. Unfortunately, a result was the same as with Google - no interview. On the other hand, I've got their homework and it was some other experience.
AIESEC
I know AIESEC for many years. Even my friend told me about AIESEC before I started to study at university. If you don't know AIESEC, take a look at their website or meet with some member. They can describe their mission better than me.
I was waiting with the first application because a start date usually didn't match with my final exams at the university. I decided to send an application regardless of the start date after the London company. The main reason was to be in contact with companies. I've sent 4 applications and 2 of them received a response.
The standard process has these steps:
Send application
Interview with remote AIESEC group
Interview with company
Agreement with local AIESEC group
I think the second step can be removed because it does not make sense to ask someone who has the same age about where does the person see yourself in five years…
In the first case, it was necessary to send a cover letter with a CV and then I've got a response from a company. In the second case, I should choose a task (React/Java/HTML&CSS) after the first interview. I've implemented the task but I didn't get any response but it may be affected by communication with the first company because I was communicating about the employment contract. A similar was with efforts to contact me directly where AIESEC members have found my public mail but they did not comply with my request.
AIESEC is a good organization because their members are young people who want to help you. One day I've received a mail from 3 Czech members and everyone wanted to be sure that I've communicated with someone. On the other hand, there is a fee. The most important thing is that you don't need to have certificates (e.g. for English), you need to have skills.
---
I think it is possible to get an internship sooner or later for every person. In summary, I was disappointed about the result of the London company but I think that the resulting company is very good. It lasted some time but I also have an internship…